We designed and developed a beautiful yet powerful website for Monica Wofford's Dallas-based Realtor® team.
Wofford Realty came to us in need of a branded real estate website with some powerful features. They asked for an IDX solution to bring in real-time home search tools. They asked for a custom-designed engaging website to increase time-on-site. They asked for all those new leads and data to integrate with their existing CRM tools. We delivered on all of it. Cuz that's how we roll.
Client
Wofford Realty
Industry
Real Estate
How We Helped
Website Design, IDX Integration, CRM Integration, Lead Optimization, Custom Forms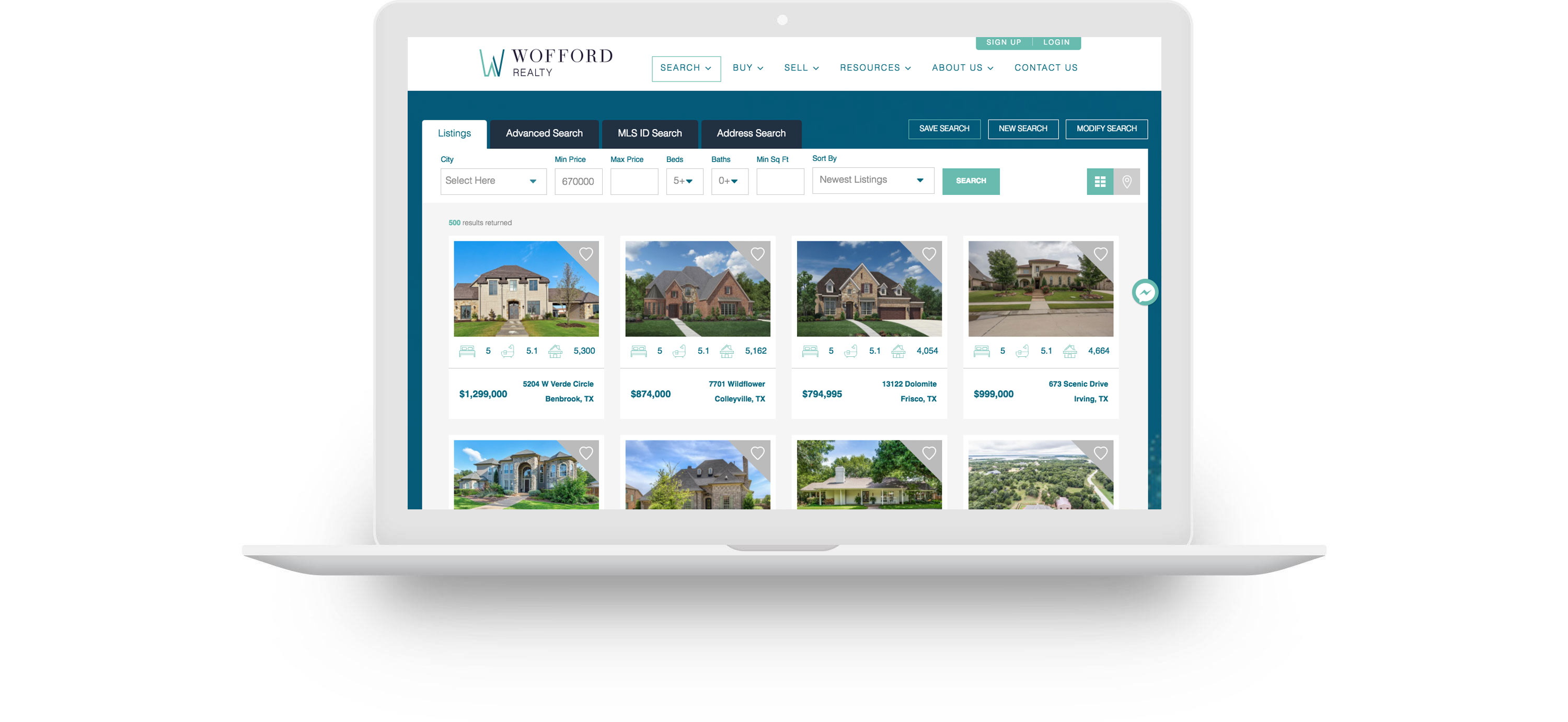 Making Real Estate Easy
---
With over 12 years of experience in the real estate industry, Monica Wofford continues to grow in her passion for serving her clients' needs. Licensed as a Texas broker, she has taken steps to expand her education and training to ensure that she can provide each client with a level of service that not only meets but exceeds expectations. Our expertise helped provide her with a beautiful platform of online tools to facilitate her commitment to that higher level of service for her clients.
Rudder Creative provided me with a level of service that far exceeded my expectations. As a professional who is "technology challenged", they took time and care in ensuring that I understood all of the mechanics while building a website that I am proud to call my own. They listened to my concerns and customized where needed to ensure that the website was functioning at a capacity that served my professional needs. If you are searching for website design, look no further...these guys are the best!