Fertility Institute of North Alabama
---
We designed and developed a stunning and informative website for Dr. Brett Davenport's new medical practice.
Dr. Brett Davenport asked Rudder Creative to build a website in time for the opening of his new medical practice. Dr. Davenport and the FINA team needed a website live before beginning a scheduled marketing campaign... in two weeks! We worked with FINA's marketing team to build a website that supported their exisitng brand. What we delivered was an informative and emotionally impactful website that conveys the precision and compassion of Dr. Davenport's practice. FINA saw an immediate impact as patients were scheduling appointments on the first day.
Client
Fertility Institute of North Alabama
Industry
Medical
How We Helped
Website Design, Lead Optimization, Custom Forms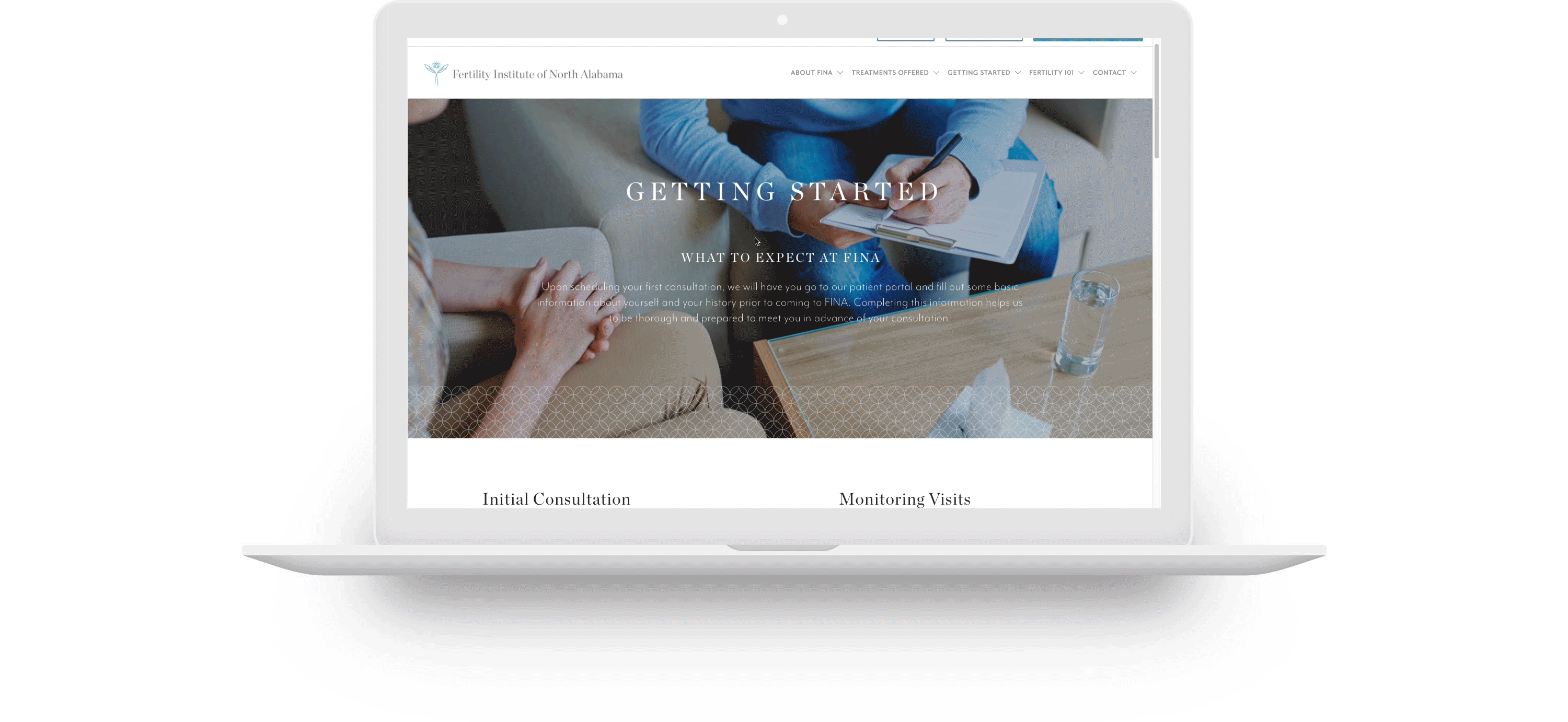 Making A Difference
---
FINA's mission is to meet each patient with compassion at the unique place where they are in their fertility journey. Our goal was to bring that vision to life in a digital space. We developed a website that allows Dr. Davenport to provide patients with the information they need, while also expressing the care and precision of the FINA practice. Now the FINA team is connecting with patients inside and outside the office. Appointmet requests began arriving the day the site was launched.